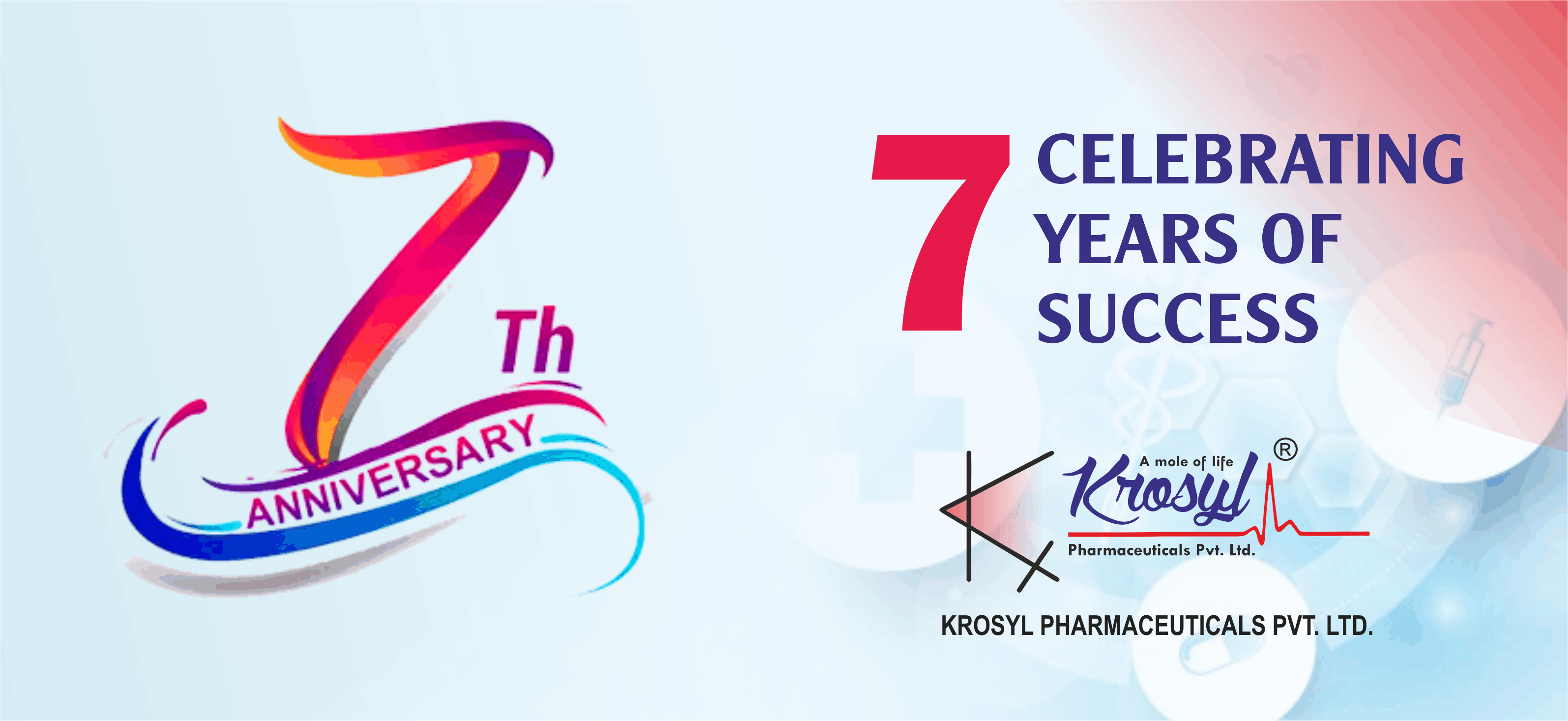 KROSYL, this was the name finalized and incorporated without any backbone support by the Directors of Krosyl Pharmaceuticals Pvt. Ltd.
Organization's name was framed and hung on the walls of the office, which was blank until then.
The Journey of KROSYL PHARMACEUTICALS PVT. LTD. began on 5 January 2015. New journey, new thoughts, and new beginning. Day by day, the thoughts were converting into the action. One, Two, Three and so on….employees became a part of this organization. The journey converted into aim and aim into the goals. Goals are yet to reach but not so far.
It is said "Destination is beautiful" but exactly not, "The journey is the most beautiful" as it creates so much of memories, which we can cherish.
Let us take you to the flashback when the company formed. Domestics as well as international markets were pitched, CAMBODIA was the first country where four products were register altogether followed by such other countries like Nepal, Philippine, Myanmar and today 25+ countries. Next step is from twenty five to across the globe. Three things was in mind, which has formed Krosyl was WHY, WHAT & HOW and the answers belongs to the health, wellbeing, and quality. Would like to share with you all,
WHY: To serve every individual
WHAT: Qualitative medicines & Pharmaceutical products
HOW: Crossing every hurdles and growing together
It was eighth foundation day of Krosyl Pharmaceuticals Pvt. Ltd.
Employees were enthusiastic to celebrate the day, a small surprise planned. Everyone was so much energetic since morning until the day end awaiting for the surprise to be reveal by the hands of Directors. Invitation given and the presence was confirmed from Directors.

In the evening at four O' clock, team gathered at the area that was well decorated with pictures of all the four Directors and group pictures of employee with the directors. A cake with number "7" in color blue and a bouquet was the surprise. A token of love and gratitude towards the management, it was small but had wide meaning what the organization means to them. The Cake with number 7 has a meaning as the organization have completed seven successful years with their team and effortlessly they are shining in fierce market where everyday a new startup is forming and taking shapes.
In today's competitive environment, each year that a company stays in business is reason for celebration. Moreover, we are doing it for the seventh time!
A heartfelt thank you to all of our clients and employees for your continued support and for keeping us in business for the past seven years.
Connect us on social media